How does the Lotto draw work?
Before you check your Lotto results, it's easy to daydream about extended holidays and a sports car for every member of the whānau. But what are your true odds of winning Lotto first division or Powerball?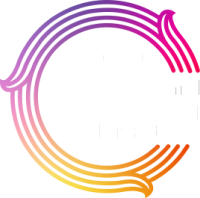 Your actual chances of winning
Lotto NZ explains that if you buy a $7 ticket your odds of winning first division are 1 in 383,838. It's natural to think "Hey, that's a chance!", but before you get excited, you should know that our brains aren't wired to appreciate such low odds, and those are low odds.
Another way to think about the odds of winning...
For a moment, let's think about the number of stars in the night sky. Did you know that there are only 4,548 stars visible to the naked eye in the southern hemisphere?
Your odds of winning first division (1 in 383,838) with a $7 ticket are the same as picking just one correct star in the night sky, sometime over the next 84 nights. Similarly, your odds of winning Lotto Powerball with a $15 Power Dip ticket (1 in 3,838,380) are the same as choosing the right star from all the visible stars out of the next 843 nights!
So, how does the Lotto draw work?
In New Zealand, six balls are drawn from a machine containing 40 balls, numbered 1 to 40. The big prize, 'First Division' is won when a player has all six numbers correctly on one line. Importantly, the order of numbers on the line doesn't matter. The Powerball is a number between 1 and 10, drawn from a separate machine.
Also worth noting: from every $1 of combined Lotto NZ sales, 55 cents is paid out in prizes.
Are you still playing Lotto just for fun?
Here's some signs that playing Lotto is doing you harm:
You occasionally miss out on basic items like milk and fruit because you 'gotta be in to win'
You miss out on your savings targets or debt repayments
You hide playing Lotto from others
You feel regret after playing Lotto
You overspend when the jackpot increases
Playing the occasional game can be fun. But if you suspect that it could be doing you harm then take control. Check out these ways to control your gambling.
How much money could you save by not buying Lotto?
How much money would it take for you to dance around the living room?
Would $7,075 be enough? If you saved your $15 Power Dip ticket every week for ten years, you'd earn the same amount (adjusted for inflation and assuming interest rates of 2%). Check out this savings calculator to see how much you could save.
References
MyLotto All Games Odds Table. Retrieved from https://assets.mylotto.co.nz/assets/uploads/8ce70b66-e656-11ea-a012-86e3be565f56.pdf. Lotto Powerball odds in the train game are calculated based on a $15 Power Dip (10 line ticket).
Huettel, S., ( 2013), Behavioural Economics: When Psychology and Economics Collide, The Great Courses, Duke University.
Lebowitz, S. (2016). 3 psychological reasons why we buy lottery tickets when there's virtually no chance of winning. Business Insider. Retrieved from http://www.businessinsider.com.au/psychological-reasons-why-we-buy-lottery-tickets-2016-1
Hoffleit D., Warren Jr W.H. (1991). Astronomical Data Center, NSSDC/ADC. http://www.skyandtelescope.com/astronomy-resources/how-many-stars-night-sky-09172014/
Meadows, R (2016). Budget Buster the guaranteed way to win Lotto. Retrieved from Stuff.co.nz http://www.stuff.co.nz/business/money/76144314/budget-buster-the-guaranteed-way-to-win-lotto
According to the Lotto NZ Annual Report 2015-16, for every $1 of combined sales for the year ended 30 June 2016, 55 cents went to prizes, 21 cents went to the Lottery Grants Board, 12 cents went to taxes, 6 cents went to operating costs, 6 cents went to retailer commissions. Retrieved from https://assets.mylotto.co.nz/assets/uploads/bfe5003e-15b9-11e7-be65-e4fadf130fa6.pdf